On December 24, 2021, Heléne Hellmon brings new music to KMR Studios! This time in the form of two songs titled "Världen är vår" and "The World Is For All" – a double single with the common title "Tillsammans" (Together)! Heléne has created two joyful pop songs about togetherness, and what message could be more fitting to listen to on Christmas Eve?
The songs came to life when Heléne decided to create a song to submit to Melodifestivalen, a popular Swedish music competition. The idea was to create a classic "Mello" song, a happy and catchy melody that conveys a sense of community. Especially important during these challenging times of the global pandemic. The lyrics convey the beauty of being together and the importance of continuing to take care of each other and the world we live in.
Heléne created the melody from a sound that KMR's Filip Killander had previously produced, and the lyrics, which Heléne initially wrote in Swedish, she soon chose to translate into an English version as well.
We asked Heléne if there's any part of the song she wants to highlight, and she replied: "…Vi ger till varann nu, både jag och du… / We cherish and give now, both you and I know how…"
"100% music and creative joy, as always.
We laughed a lot and had a great time during this recording (as always)."
– Heléne Hellmon
Credits
Artist: Heléne Hellmon
Lyrics & Music: Heléne Hellmon
Producer: Filip Killander
Mixing & Mastering: Filip Killander
Photo: Heléne Hellmon
Artwork & Canvas: Filip Killander
Release Date: 2021-12-24
Editor: Hila Stefansson
Publisher: KMR Studios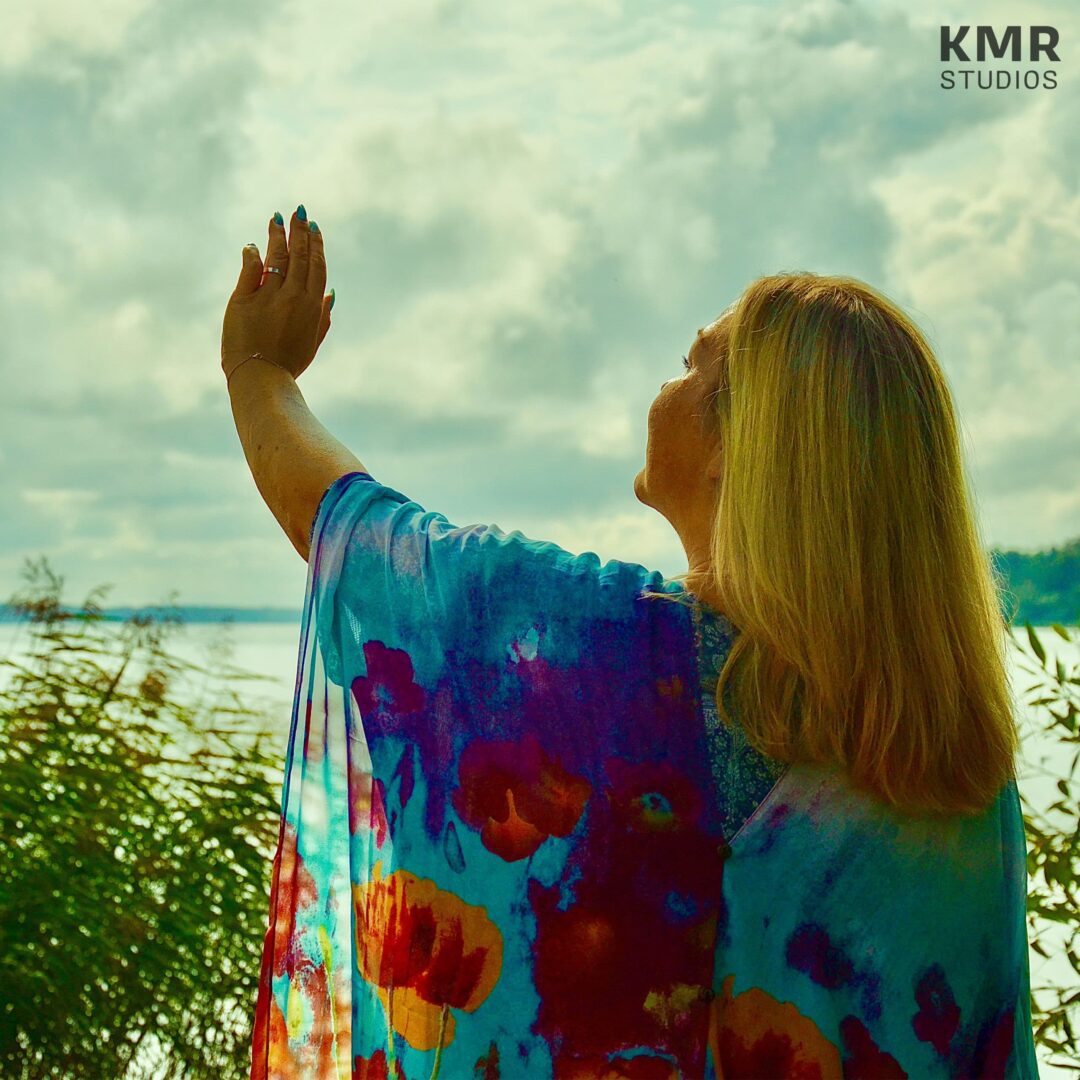 Heléne Hellmon, as she describes herself, is a singing emotional person. Heléne's music stems from experiences and emotions that she needs to express. Her music spans across genres, and the foundation of everything she creates comes from the feelings she carries when making music.
Read more about Heléne
Discover more artists!
Through these links you can discover our artists and find information about their release. Through the contact link you can find more information about how you can reach out to us.
Artists
Get in touch