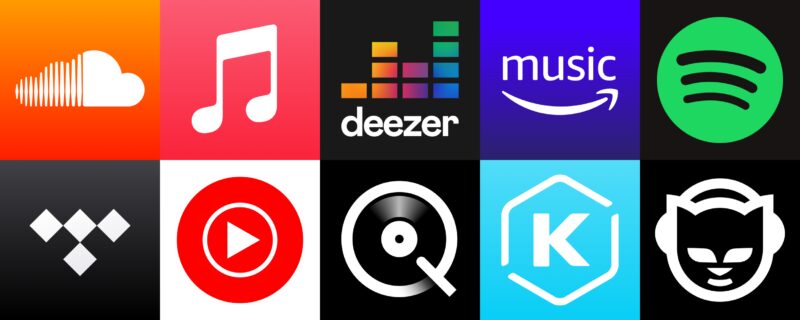 Do you also want to release a single?
The most common question we receive is "how do I release my music on Spotify?". So we decided to put together a short guide that covers the most important steps from idea to a finished song on Spotify. You've never been closer to releasing your first single!
We can help you through every step of the creative process. Click on any of these steps to learn more about how we can assist you with that specific aspect:
Step 1: Songwriting
Step 2: Production
Step 3: Mixing
Step 4: Mastering
Step 5: Distribution
Step 6: Promotion
Do you already have finished music?
If you feel that you don't need assistance from a record label to release your music and you already have finished music that you want to upload directly, you can learn more about how to release your music using DistroKid. Otherwise, you can read more about each step below.
1. Songwriting
The first step is to write the song! There are countless ways to write a song, and none of them are more correct than the other. Whatever works for you is great! However, if songwriting is something you want to develop, it might be a good idea to try different approaches than what you're used to.
If you have any questions about songwriting, want feedback on your lyrics, or need help with writing a song, feel free to contact us. You can also read our tips on how to develop your songwriting skills or get tips on how to write song lyrics.
2. Production
Some people write their lyrics first and then the music, while others do it the other way around, and some do it simultaneously. Regardless, production comes into play sooner or later. Production includes everything from creating sounds or putting together a beat to recording vocals and guitar. It's about producing, that is, creating!
There are no right or wrong ways to create music – if you think it sounds good, then it is good. However, there are tips and tricks that can help you stay on track. If you're interested in taking a course in music production, need help producing a beat, or have other questions, please feel free to contact us!
3. Mixing
Step three begins once you have finished producing/creating. You have recorded the vocals and instruments you want in your song that you wrote, and now it's time to start mixing. In other words, you need to mix/blend the recordings you've produced so that they sound like one cohesive song. This is done using effects like reverb, echo/delay, saturation, and tools like EQ or compressor!
If you need help mixing your vocals over a purchased beat or if you're interested in receiving training in mixing, please don't hesitate to contact us for more information!
4. Mastering
First, we wrote the song, then we created the sounds we wanted, then we mixed them into a song, and now it's time to master the song. The purpose of mastering is to ensure that it sounds equally good everywhere – on your phone, in your car, and on your speakers at work. It's the fourth and final step before your project is ready for streaming!
Mastering is primarily done using a compressor, EQ, and limiter. The focus is on the details, and the most common difference that an untrained ear can hear is that the volume has become louder or more balanced. Mastering also involves exporting the project in the correct format for streaming services to accept the file.
If you want your mix to be mastered by us, send us an email, and we'll be more than happy to assist you!
5. Distribution
Alright. Your song is ready to be streamed. But how do you get it on platforms like Spotify? This is done with the help of a distributor. It doesn't have to cost money if you use services like Amuse. However, you won't have the same advantages as with services like DistroKid (which is the distributor we recommend and use). What you need is an audio file that has been mastered and is in the correct format (WAV, 24-bit, 44.1 kHz), as well as a cover image and general information about the song. However, this can vary slightly depending on where you upload it.
If you are signed with Killander Music Records, you will receive assistance with distribution, but you can also order it as a one-time service. In addition to this, you should also register the song with organizations such as STIM, SAMI, and IFPI. Please feel free to contact us for more information!
6. Promotion
Step six is about getting as many people as possible to listen to what you've created! This can involve ensuring that websites like Genius have the lyrics to your song, submitting your song to Spotify's curators to have a chance of being added to their playlists, or reaching out to music blogs and local newspapers. You should also create posts and release teasers on platforms like Facebook, Instagram, or YouTube. These can be "regular" posts or paid/promoted posts. We also recommend that you become verified as an artist on Spotify.
There should always be a plan for how the marketing will be carried out, so there's a clear purpose behind what you're doing and why. We usually divide it into three parts: (1) Pre-release, (2) Release, and (3) Post-release promotion. If you need help with this or want to know more, please don't hesitate to contact us! You can also read our Spotify marketing tips.
Summary
To summarize the steps once again:
(1) Songwriting: Write lyrics and music
(2) Production: Record music and vocals
(3) Mixing: Mix what you've recorded
(4) Mastering: Prepare the project for streaming
(5) Distribution: Ensure your song is uploaded to platforms like Spotify
(6) Promotion: Market your single to reach more listeners
We can assist you in all of these steps to start or develop your music career.
Good luck with releasing your single!
We hope this article has been helpful to you if you're planning to release your first single. If you have any further questions, please feel free to contact us!
Guider & tips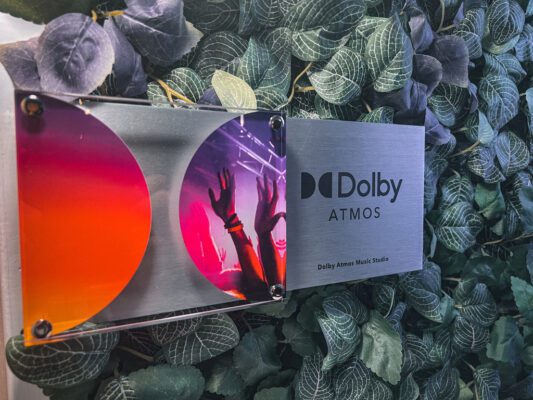 In this article we will take a deep dive into what the certificate is and [...]
Contact us
Portfolio
Listen on your preferred streaming plattform