What is needed to listen to Dolby Atmos?
Listening to music in Dolby Atmos is like stepping into the music and becoming one with it. All you need is a pair of headphones, as the format adapts the sound to the listener's audio system – but the best experience is achieved with a so-called 7.1.4 system. You can read more about what this means in our article "What is Dolby Atmos?".
The easiest and cheapest way to listen to music in Dolby Atmos:
A mobile phone
Headphones
Membership with Apple Music
Listen to Dolby Atmos in a home theater system:
TV with Dolby Atmos support (preferably with eArc support)
Apple TV 4K
Minimum: Sonos Beam Gen2
Recommended: Sonos Arc
Premium: Sonos Arc, Sub, and two Play1 speakers
There are several other audio systems that can deliver Atmos. This is only our recommendation based on our experience. Sonos is a convenient system for those who love music, movies, and games!
Where can I listen to Dolby Atmos?
Currently, there are three streaming services that support this awesome technology: Apple Music, Tidal, and Amazon Music. Below you can read more about the cost of these services.
Membership Prices
Apple Music: 1 month free, then $9.99/month
Tidal HiFi Plus: 30 days free, then 199 kr/month
Amazon Music Unlimited: 3 months free, then $9.99/month ($7.99/month for Prime members)
Dolby Atmos is the future
Here at KMR Studios, we have high hopes for this exciting format. It's only a matter of time before streaming music in Dolby Atmos becomes available on Spotify, and the demand will rise exponentially in Sweden. Historically, it's always the pioneers, the daring, and the curious who have benefited the most from technological revolutions. Prepare for the future with the help of professionals. We have designed our entire Studio A around our Atmos system with the assistance of Dolby themselves. They have also performed and approved the calibration of our room. So you can feel confident that the work will meet the international standard it deserves.
Learn more about KMR's Dolby Atmos services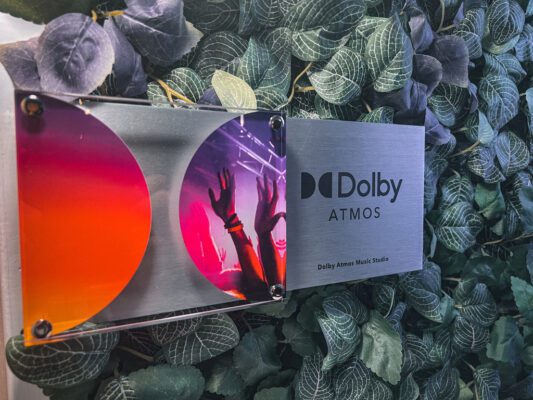 In this article we will take a deep dive into what the certificate is and [...]
Contact Us
Portfolio
Listen on your preferred streaming plattform