Genelec Interviews KMR Founder Filip Killander
During the beginning of 2023, we were contacted by Genelec who asked if we were interested in participating in an interview about how and why we chose to upgrade our studio with a certified Dolby Atmos system.
We gladly accepted the opportunity to sit down and talk with the manufacturer of our fantastic speakers!
Read the full interview at Genelec
Genelec's interview series "Immersive Talks" is a fantastic initiative where they interview studios about the decision, process, and outcome of upgrading to, in our case, an Atmos studio. On their website, you can read about other studios around the world that have studios filled with amazing speakers built by Genelec. Among them, you'll find a great interview with one of the world's talented "Dolby Atmos mixers" Gabriel Lundh, who happens to be Swedish! The Swedish Atlantis Studio also appears in Genelec's incredible references.
Read the full interview at Genelec
Are you interested in Dolby Atmos?
Filip Killander at KMR Studios offers services for companies and artists in the future audio format Dolby Atmos.
From music production and mixing to lectures about the format.
Services
Contact us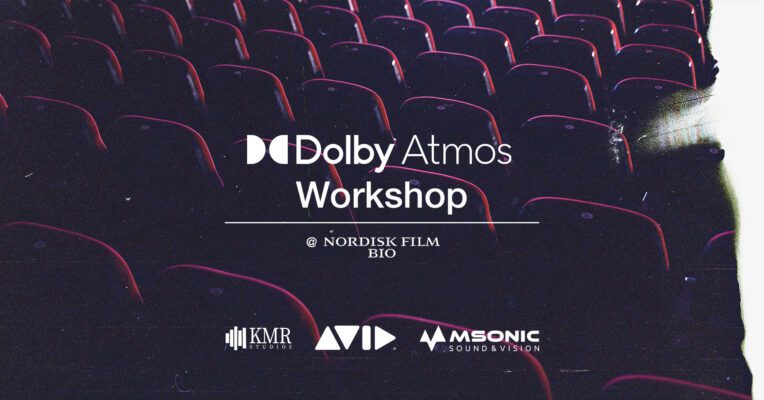 On August 31, KMR Studios, Dolby, Avid, and msonic invite music enthusiasts to experience music [...]
Portfolio
Listen on your preferred streaming plattform