On September 2nd, hard rock band Ranston releases their new song "Gunfire" with us at KMR Studios! A bluesy hard rock song about fighting back.
"Gunfire" was one of the first songs written by band members Kim and Nico before Ranston became a band. It wasn't until the band established itself that the song received a significant boost and finally realized its full potential. With the ambition to create a song that, according to the band members, "hits you like a damn punch," the song effortlessly draws the listener into its heavy yet uplifting sound.
The band members describe the inspiration behind the song as the idea that no matter what weighs you down, drags you, hurts you, and tries to destroy you, there's always a step to take, to strike back!
The song "Gunfire" is Ranston's second release with KMR Studios, less than two months after their debut song "Lighthouse."
"KMR helped us with mastering and a certain part of the vocal recording. It has felt good."
– Ranston
Credits
Band: Ranston
Lyrics & Music: Lyrics: Kim Bergqvist & Mattias Hahlin, Music: All (except Hampus)
Producer: Viggo Olsson & Hampus Sjöstedt
Mastering: Filip Killander
Artwork & Design: Filippa Bertilsson
Mastering Studio: KMR Studios
Recording Year: 2022
Release Date: September 2, 2022
Editor: Hila Stefansson
Publisher: KMR Studios
Musicians
Kim Bergqvist – Guitar
Nicholas Nieminen Jönsson – Piano
Mattias Hahlin – Vocals
Hampus Sjöstedt – Drums
Manfred Sjöstedt – Bass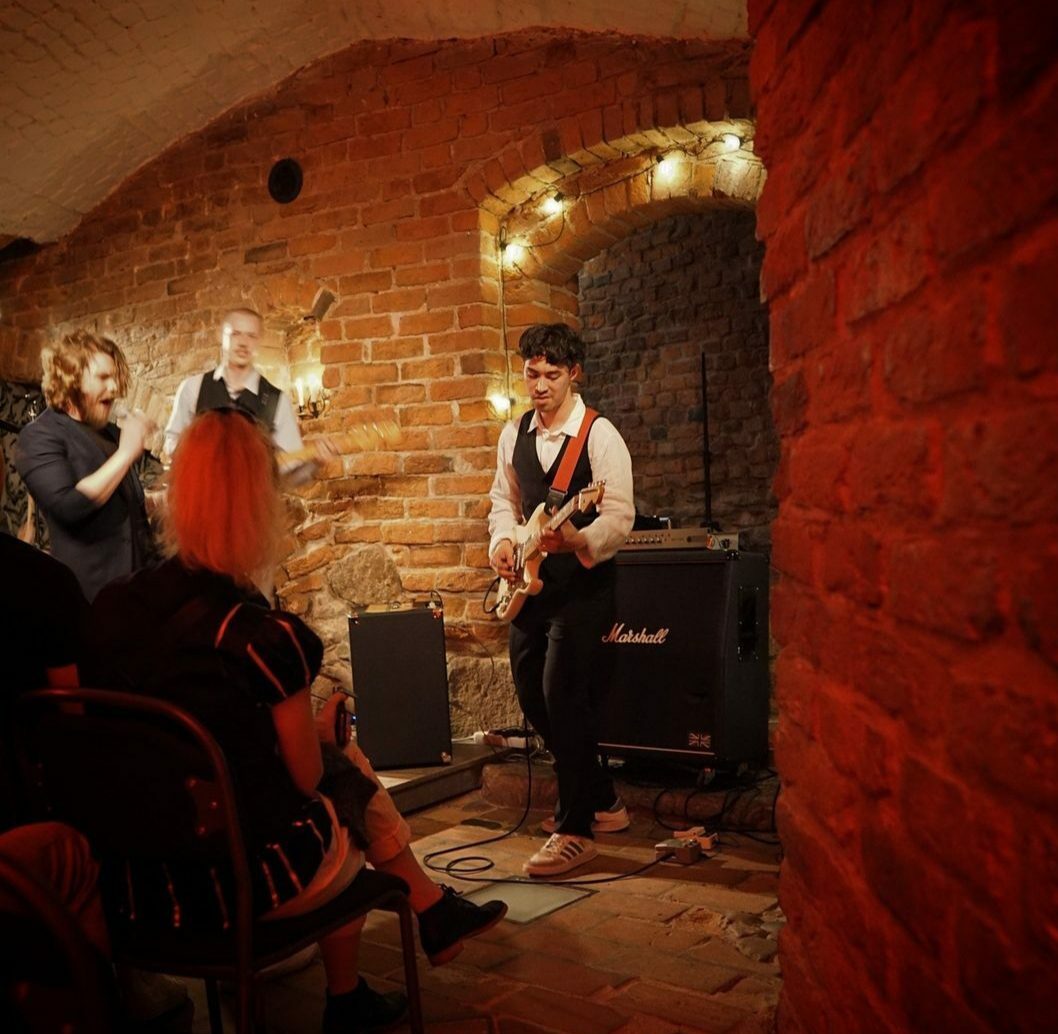 Behind the band Ranston, we find Kim, Nicholas, Mattias, Hampus, and Manfred. Ranston engages in music because the alternative is simply unthinkable. The band dreams of touching those who listen, of evoking emotions in people that only music can.
Read more about Ranston
Discover more artists!
Through these links you can discover our artists and find information about their release. Through the contact link you can find more information about how you can reach out to us.
Artists
Get in touch