On July 1, 2022, the band Ranston releases their debut single "Lighthouse" with us at KMR Studios! A raw and energetic hard rock song that grabs the listener and refuses to let go!
The inspiration for the song came from a person, worn and marked by darkness, shaped by their profession and life choices. But despite knowing that, the person can't leave what they've gotten into and move forward without a helping hand. A hand that can guide them forward, even if only for a moment.
The debut single "Lighthouse" sets the tone for something new, raw, and honest, and that's exactly how the band wants to present their music—hard-hitting and straightforward. The song builds a feeling that's hard for the listener to miss, and it's precisely that sense of authenticity that the members of Ranston themselves feel when they play together.
"The work has been great. Filip has had an incredibly good tone and feeling towards us. Willing to do good for us and find solutions."
– Ranston
Credits
Band: Ranston
Lyrics & Music: Lyrics: Kim Bergqvist & Mattias Hahlin, Music: All (except Hampus)
Producer: Viggo Olsson & Hampus Sjöstedt
Mastering: Filip Killander
Artwork & Design: Filippa Bertilsson
Mastering Studio: KMR Studios
Recording Year: 2022
Release Date: 2022
Editor: Hila Stefansson
Publisher: KMR Studios
Musicians
Kim Bergqvist – Guitar
Nicholas Nieminen Jönsson – Piano
Mattias Hahlin – Vocals
Hampus Sjöstedt – Drums
Manfred Sjöstedt – Bass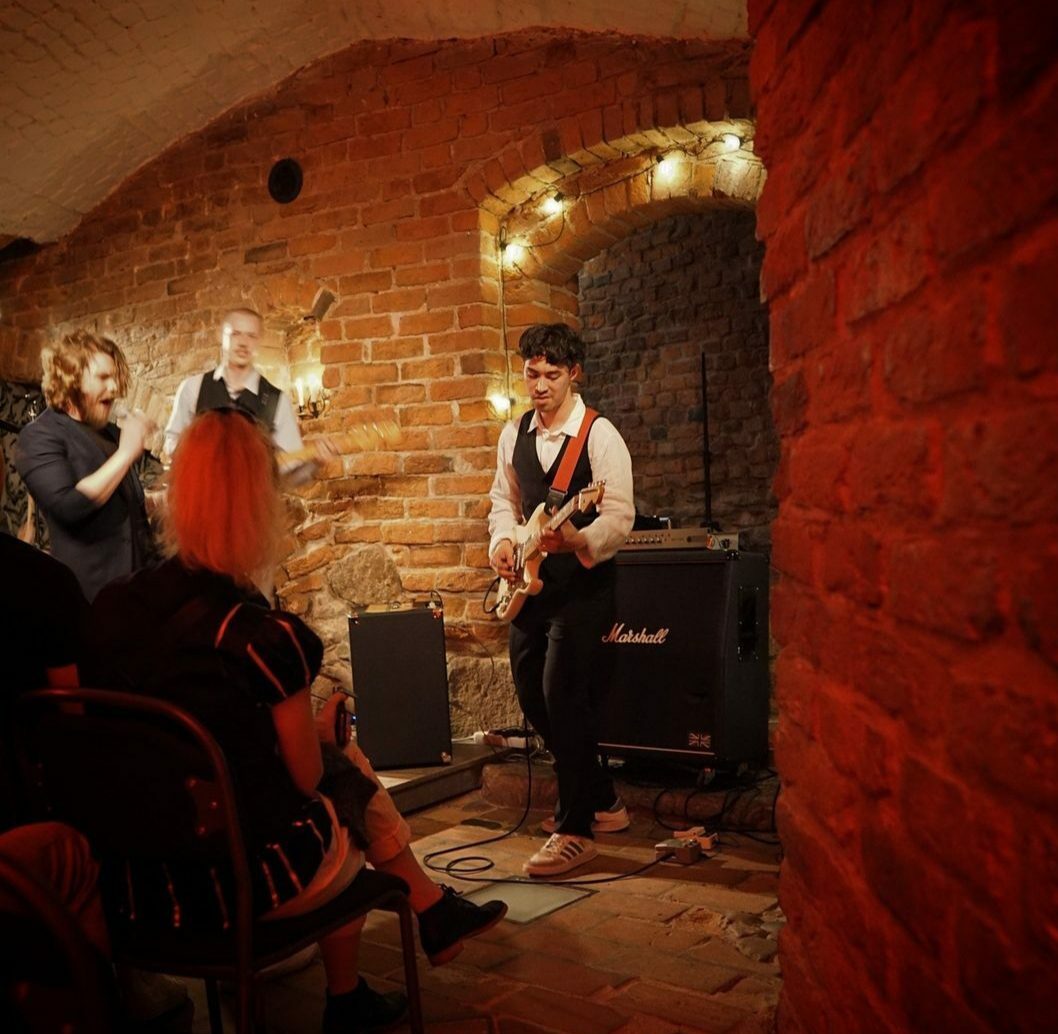 Behind the band Ranston, we find Kim, Nicholas, Mattias, Hampus, and Manfred. Ranston engages in music because the alternative is simply unthinkable. The band dreams of
touching those who listen, of evoking emotions in people as only music can.
Read more about Ranston
Discover more artists!
Through these links you can discover our artists and find information about their release. Through the contact link you can find more information about how you can reach out to us.
Artists
Get in touch