On October 15th, Stefan Olovsson is finally releasing his new single "I'm In Too Deep"!
You can quickly recognize Stefan Olovsson's unique sound from his previously released music, as this song takes us on a melodic journey where the lyrics and music harmonize beautifully as usual.
The song began when Stefan was sitting in the countryside with his guitar. The beautiful surroundings and tranquility filled him with comfort and inspiration, and suddenly the melody came to him. Stefan started putting lyrics to the melody, and half an hour later, the song was complete. This is a process we recognize from previous releases, and it characterizes Stefan's musical process well. The song, Stefan describes, is written from a feeling of melancholy – something that constantly reoccurs when Stefan creates music. "I'm In Too Deep" is Stefan Olovsson's second release with us at KMR Studios in 2021!
"Just like with the previous song, it was fun and inspiring to be in the studio with Filip, creating and being creative! It's always exciting when something I've written and have a vision of in my head takes shape and evolves into something different but so great!"
– Stefan Olovsson
Credits
Artist: Stefan Olovsson
Songwriter: Stefan Olovsson
Producer: Filip Killander
Mixing & Mastering: Filip Killander
Artwork: Gyeong-Ryeong Lee
Canvas: Filip Killander
Release Date: 2021-10-15
Editor: Hila Stefansson
Publisher:
KMR Studios
Musicians
Stefan Olovsson: Guitar, Harmonica, and Vocals
Filip Killander: Sound Producer, Drums, and Bass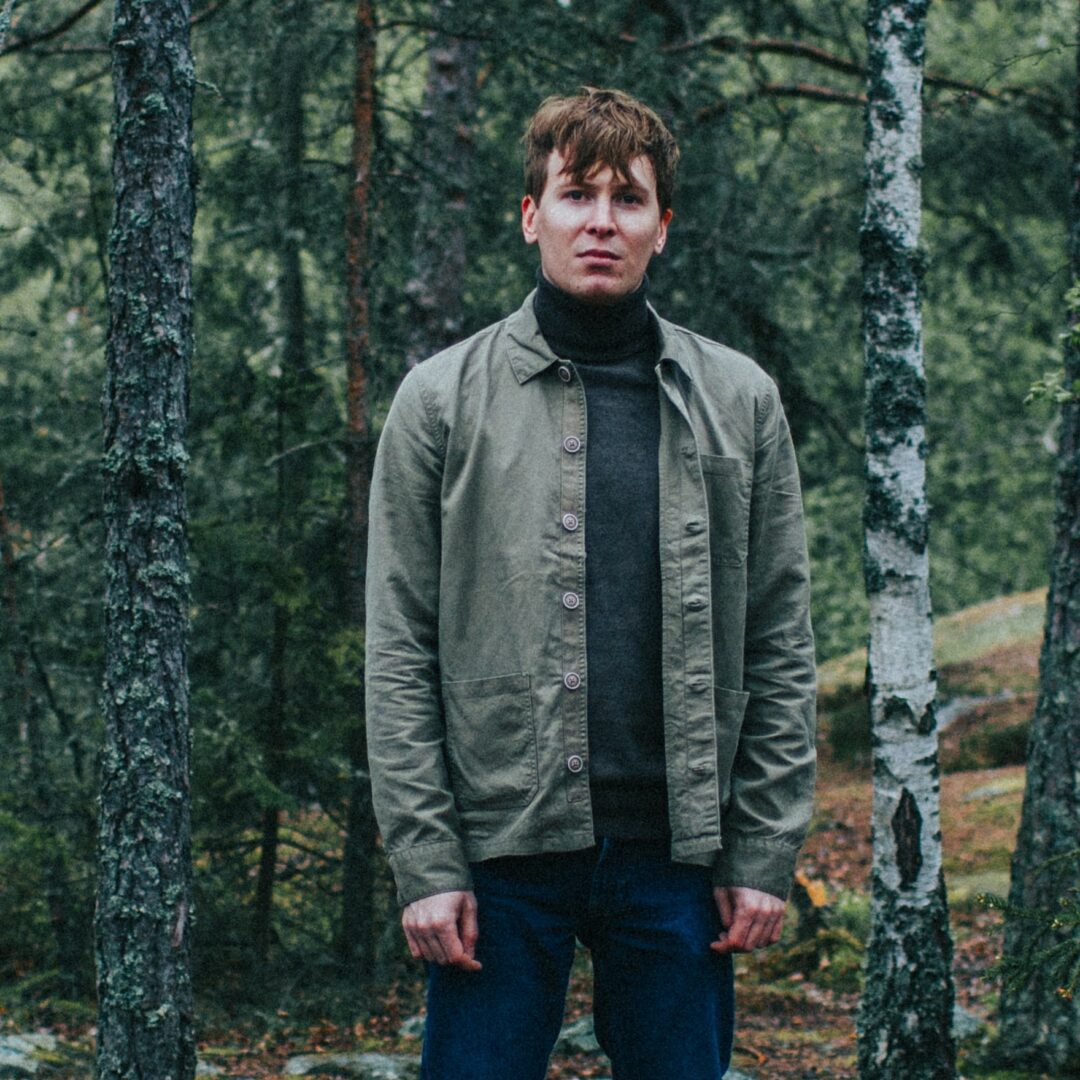 Stefan Olovsson is a singer-songwriter rooted in old-school country and folk music. With influences from the 1960s and the folk and country scenes, Stefan creates music that is constantly evolving.
Learn more about Stefan
Discover more artists!
Through these links you can discover our artists and find information about their release. Through the contact link you can find more information about how you can reach out to us.
Artists
Get in touch