On Friday, May 28, Stefan Olovsson makes his debut with the emotional and grand song "Lovers In The Sky" here at KMR Studios.
The song came about after a concert with Andrew Combs and Erin Rae in Stockholm in November 2019. Filled with inspiration, Stefan went home after the concert, sat on the couch, and immediately started writing the song. 20 minutes later, it was complete, and the result is what we hear today, without any changes at all!
If Stefan had to choose a favorite part of the song, it would be the second chorus, which he describes as filling him with an inexplicable calm. He hopes that listeners will interpret the song based on themselves, and as long as the song evokes emotions and thoughts, Stefan feels that he has conveyed the message of the song.
Enjoy listening!
Contributors
Artist: Stefan Olovsson
Songwriter: Stefan Olovsson
Producer: Filip Killander
Editing: Martin Axelsson
Mix & Master: Filip Killander
Artwork: Gyeong-Ryeong Lee
Release Date: 2021-05-18
Editor: Hila Stefansson
Musicians
Stefan Olovsson: Guitar, percussion, and vocals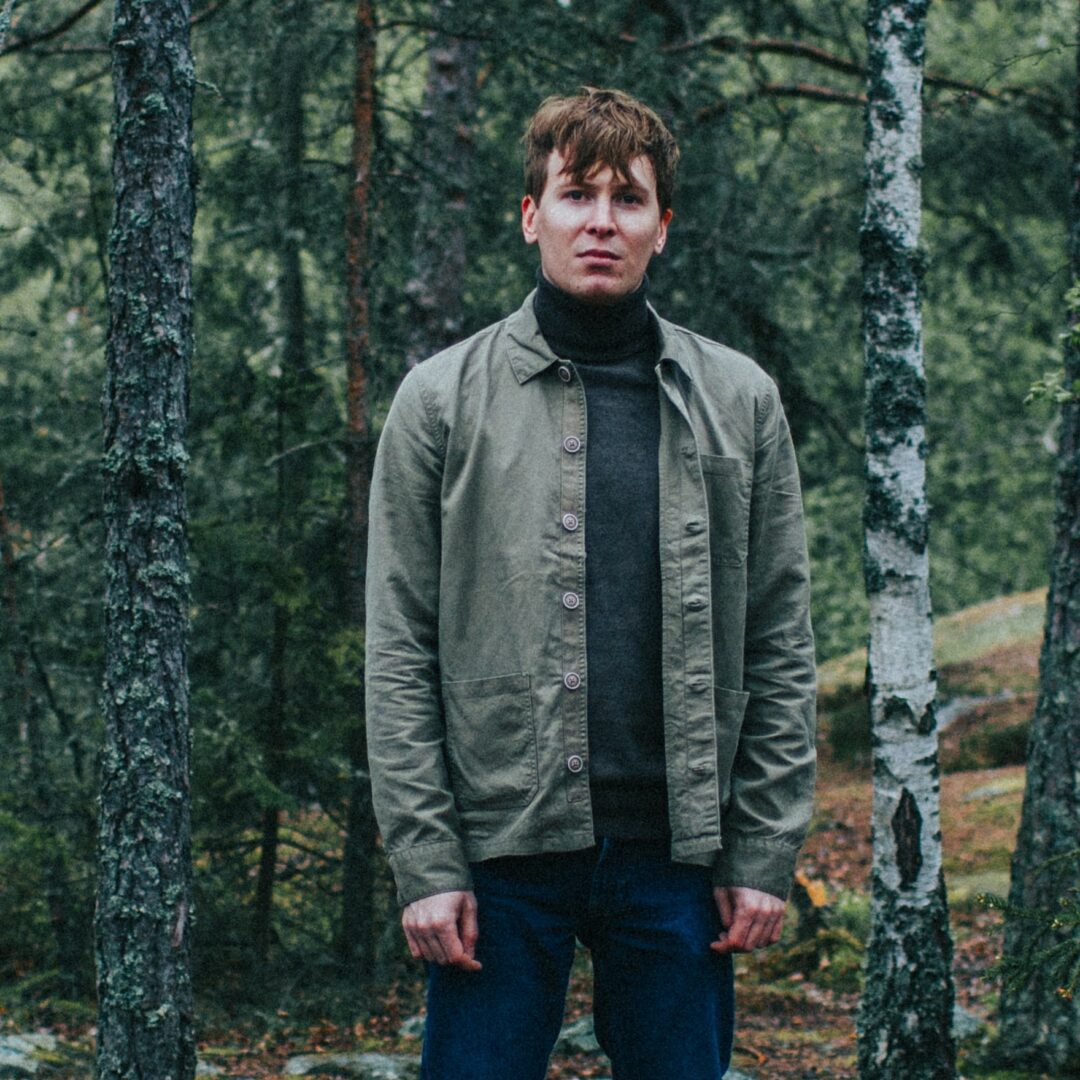 Stefan Olovsson is a singer-songwriter rooted in old-school country and folk music. With influences from the 60s and the folk and country scene, Stefan creates music that is constantly evolving.
Read more about Stefan
Discover more artists!
Through these links you can discover our artists and find information about their release. Through the contact link you can find more information about how you can reach out to us.
Artists
Get in touch