On August 13th, 2021, TRE will release their new song "OM JAG VISSTE." The highly anticipated release takes us on a broken love story – with a touch of self-hatred.
After a long and anguished period of correction and many strong wills, the group, together with musician and producer Gusten Sjöberg, managed to achieve the sound they all ultimately fell in love with. The song deals with the theme of love – where self-sabotage, self-hatred, and the not-so-glorious sides of emotions come to the forefront. The guys want listeners to be able to relate to the feeling of not trusting their own feelings or understanding what they actually want from a relationship.
As usual, Martin's singing and Kalle's rap blend in perfect symbiosis. Unlike the group's previous releases in the hip-hop sphere, the song has a more melodic and poppy sound. The three members of TRE, together with Gusten Sjöberg, have once again created a top-class song. We are happy to be part of the journey and hope you will listen.
Credits
Artist: TRE
Songwriters: Kalle Larsson, Martin Nilsson, Christopher Witte, and Gusten Sjöberg
Production & Mixing: Christopher Witte and Gusten Sjöberg
Mastering: Filip Killander
Artwork: Filip Killander
Release Date: 2021-08-13
Editor: Hila Stefansson
Publisher:
KMR Studios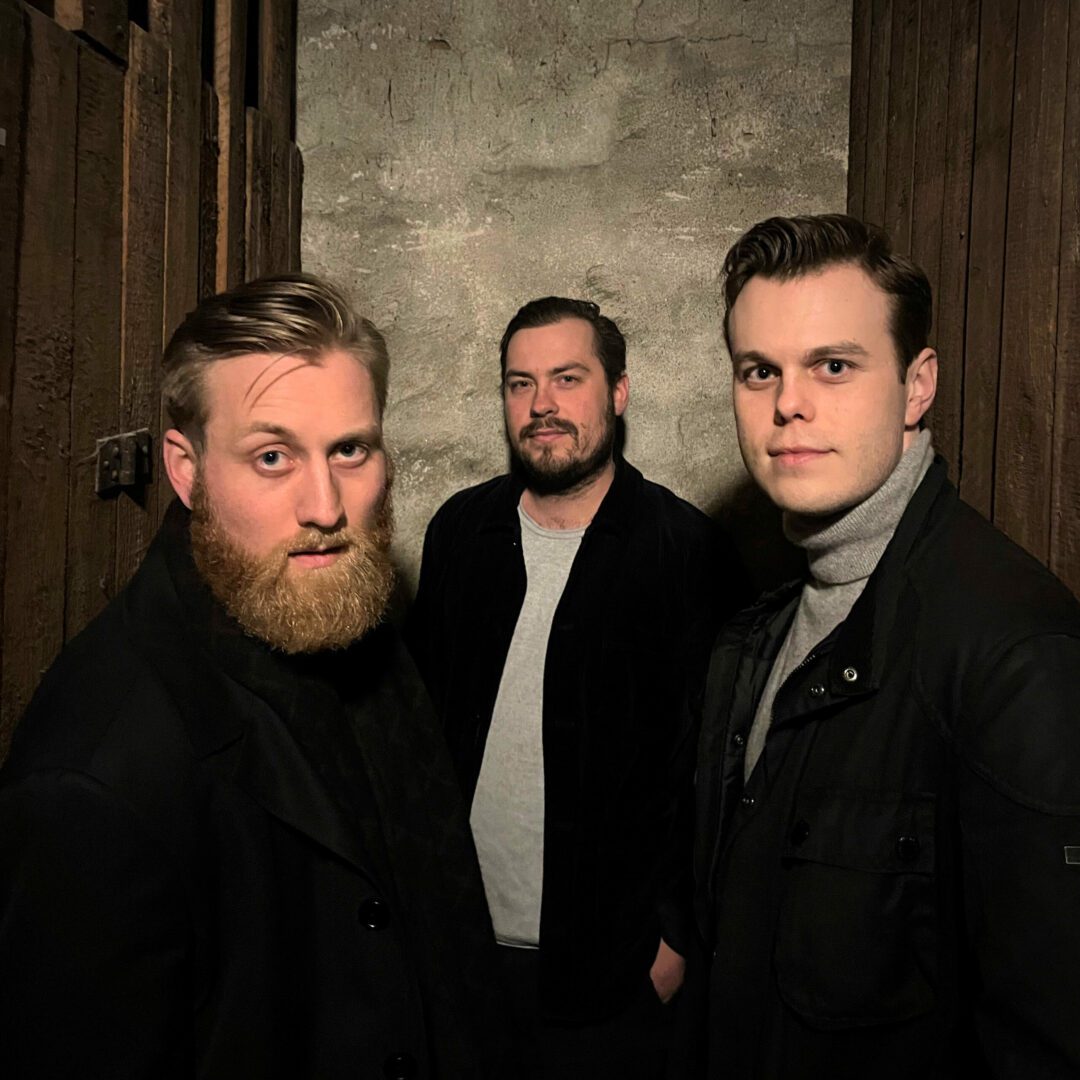 The group TRE consists of Kalle Larsson (rap), Christopher Witte (production), and Martin Nilsson (singing).
Learn more about TRE
Discover more artists!
Through these links you can discover our artists and find information about their release. Through the contact link you can find more information about how you can reach out to us.
Artists
Get in touch