Hyper-Follow is a product provided by DistroKid to those who release music through their web service. The service works as a link tree where you can customize the design, links, images, and even add videos! In connection with new releases, artists can also allow fans to pre-save the song (only on Spotify). This is something that Spotify's algorithm appreciates.
What does a Hyper-Follow link contain?
Information about the release

Links to, among others, social media
Pre-Save link for Spotify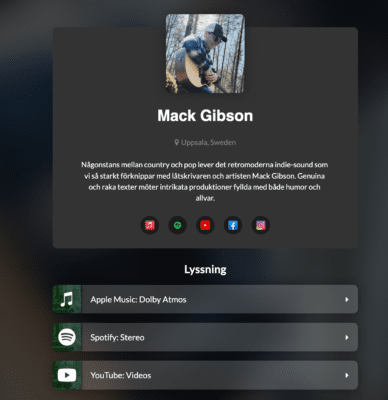 Hyper-Follow: Mack Gibson
Overall Content
On your Hyper-Follow page, depending on what you want to promote, you can include information about your upcoming release or about yourself as an artist. When we at KMR Studios release music for our artists, we always set up two separate pages, one for the upcoming release and one dedicated page for their artistry.
Artist Page. This page focuses on helping fans get to know the artist better by providing links to further reading about the artist, links to various streaming platforms, reviews, and other relevant content. The content on the page can be easily divided under different headings. You can even have music videos directly on the page!
Release Page. This page focuses on raising awareness about an upcoming release by providing the opportunity to pre-save the song on Spotify, read the press release written and published on our website at KMR, and much more. Just like with the artist page, the imagination is the limit when it comes to content.
In larger projects where we are responsible for the artist's graphic profile, we custom design symbols and graphics for our artists' Hyper-Follow pages. A great example of that is the artist Mack Gibson whom we recorded and released 11 songs and 1 album for during 2021-2023.
Read more articles from us: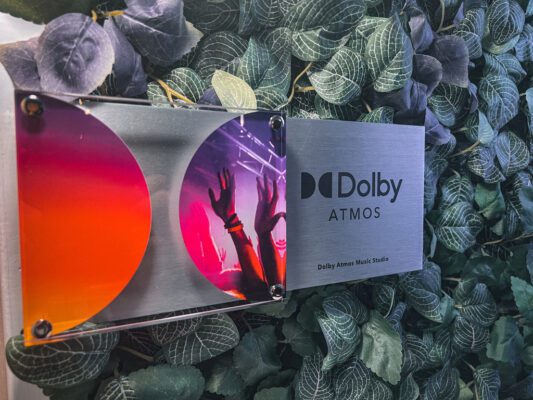 In this article we will take a deep dive into what the certificate is and [...]
See All Guides
Portfolio
Listen on your preferred streaming plattform