Now we can finally announce the opening of our new studio at St: Olofsgatan 10A in central Uppsala! We will now be able to offer two studios under one roof! So there are many reasons to be excited about the upcoming months, but in this newsletter, we will list some of the highlights for you to look forward to!
One Place. Two Studios. Countless Possibilities
In our new, large and spacious premises in the city center, we have two studio rooms designed for different needs.
Studio B – A great studio for collaborations, songwriting, intimate concerts, photography, vocal recording, and digital music production. Here, you will find a fully equipped studio, a stage, and a bar table that's perfect for a smaller gathering.
Studio A – We have partnered with Dolby to design Studio A to meet the increasing quality standards demanded by a modern studio. Here, you will find Uppsala's first and only Dolby Atmos studio (one of twelve in Sweden), a wide range of acoustic instruments, and premium microphones.
Read more about our studios
Dolby Atmos Certified Studio
We are now one of the few studios in Sweden and the only Atmos studio in Uppsala that is certified by Dolby as an approved mixing, mastering, and production studio for Dolby Atmos. To celebrate this, we at KMR would like to offer an Atmos version for those who book their next single release with us during the month of October!
Read more about Dolby Atmos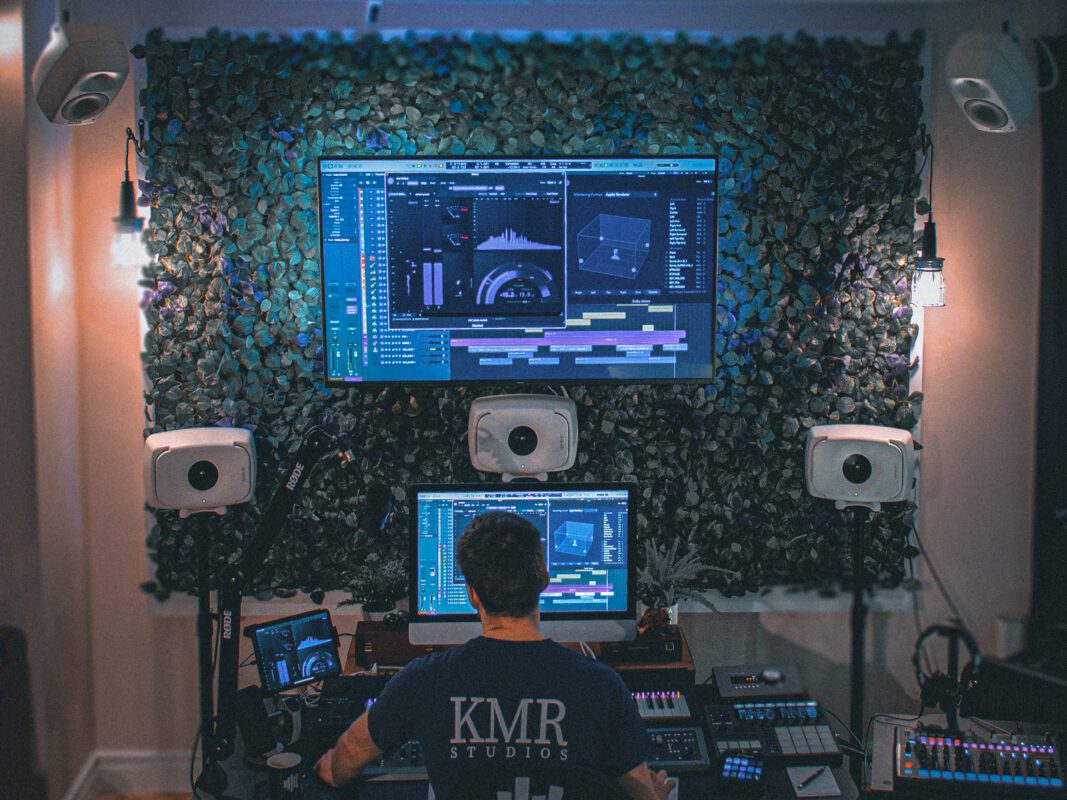 New Service for Filmmakers
We now offer services for game, TV, and filmmakers. Sound design, post-production, and much more. On our website, you will find more information about setups and services.
Read more about sound design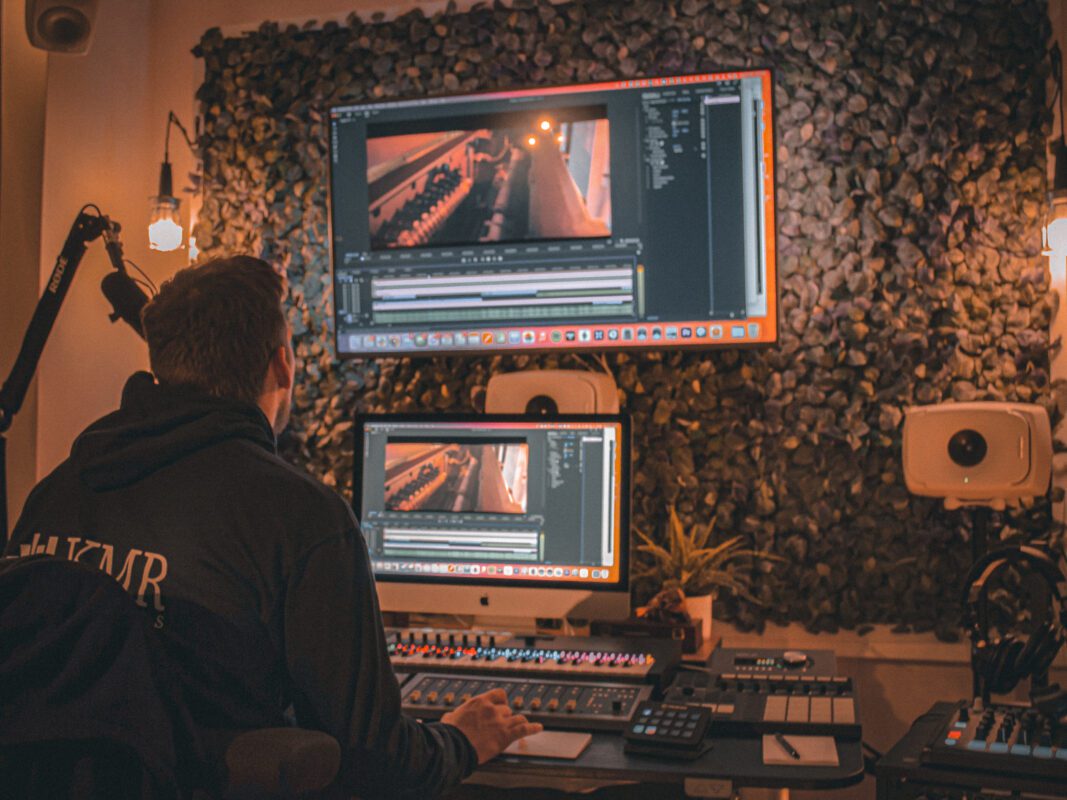 Reference Listening in Atmos
Are you also working with music and curious about Dolby Atmos? Maybe you have a system at home or work with headphones. Then you are welcome to visit us for reference listening to your projects so that you can feel confident that your project will sound great everywhere.
Read more about our studios