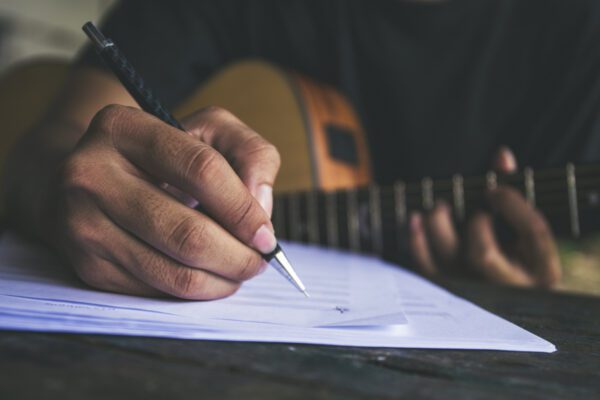 Three Simple Tricks
How do you write a song lyric? There's no easy answer to that question. Writing song lyrics is a very personal process that can be done in many different ways. Therefore, it's impossible to say "this is exactly how you do it" because that would only hinder those who are trying to find their own way of writing. However, there are some smart and simple tricks that can make the writing process easier. Here are three of them:
1. Don't chase inspiration – let it come to you instead!
Without inspiration, the creative process becomes forced, and it becomes difficult to get started. So, instead, try to seize the inspiration that comes to you. It may sound vague, but let's take an example: You see a news segment about an injustice in the world that makes you angry or upset, or maybe even prompts you to say something out loud to yourself. Write down exactly how you feel!
Inspiration can come at the most unexpected moments – when you're on the go, when you're about to sleep, or when you're in the shower – so it's important to make the most of it. Keep a notepad and pen next to your bed or use the note-taking function on your phone to jot down your ideas. It could be just a word that sounds nice to you, a rhyme that sounds good, or a phrase that captures a feeling you have. If you have an instrument nearby, you can always try singing it to some chords or a melody. Or why not record yourself singing it? There are no right or wrong ways to do it, which leads us to the next tip…
2. Find your own way to start writing!
When writing a song, you can start in different ways: with a melody or a beat, a subject you want to write about, a few specific phrases or words, or in any other way. Just make sure to find the meaning in the lyrics early on! Lyrics that don't mean anything rarely turn out well and tend to get stuck in meaningless clichés. If you have a melody to work with, make sure to record it or write it down in some way so you remember it when you're ready to add lyrics to it. Also, be prepared to change the lyrics or the melody to make them fit together.
A slightly unconventional way to start is to use an existing melody and write new lyrics to it. It can be a famous song or something you've previously written. Once you have the lyrics in place, you can give it a new melody, and suddenly you have a completely new song.
Remember that writing is a process, and it doesn't have to be well-formulated and perfect right away – no one else is going to read your notes! This leads us to the next tip…
3. Write without assumptions – you can always change it later!
A common problem is that as soon as you write something, self-criticism creeps in and makes you throw the draft in the trash. But remember, it's just a draft. You have all the time in the world to go back and make changes, additions, or deletions until you feel satisfied. Sometimes, the end result can turn out to be something completely different from what you initially envisioned. Imagine if what you just threw away could have been the best thing you've ever written if you had just given it a little more time.
Experiment with rewriting your lyrics. Do they convey what you want to say? Do they flow smoothly when you read them, or do you get stuck somewhere? Do they have rhythm? Can you set a melody to them? Read them out loud or sing them! Try replacing words or creating multiple versions and compare them.
When you start feeling finished with the lyrics, you can always ask someone else to read them and provide feedback. It can help you understand how others perceive and interpret your lyrics. However, remember that it's your lyrics – the most important thing is that you're satisfied!
Good luck in your music creation!
We hope this guide has been helpful for you if you want to learn how to write song lyrics. If you have any more questions, please feel free to contact us! You can also read more about how to format a song lyric or about how we can help you in your music creation.
Guides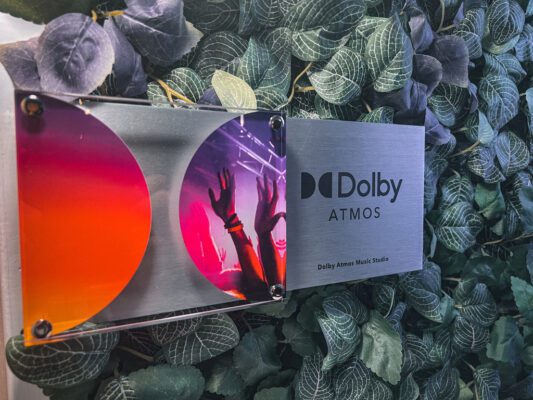 In this article we will take a deep dive into what the certificate is and [...]
Contact Us
Portfolio
Listen on your preferred streaming plattform