The most common question we receive is how to upload music to Spotify independently. That's why we've created this guide that explains every step to upload your music. If you have a finished song with cover art, just follow the steps, and your music will be everywhere!
5 Steps to Release Your Music
1. Become a Member of DistroKid – Your Future Distributor
A distributor is someone who helps you upload your music to all major platforms (Spotify, Apple Music, etc.). This is not something you can do on your own; you need a distributor. Through the link above, you get a discount on your membership with DistroKid. Besides the annual fee of about 200 SEK, it's entirely free to release as much music as you want.
If you release music through us at KMR, you don't need to be a member of DistroKid – we cover that cost!

Your music will be released on these platforms when you use DistroKid!
2. Artist Name and Release Information
Once you've become a member, it's time to upload your music. You can do this by clicking "Upload" in the menu bar after logging in.
Select what you want to do, do you want to release a single or an album? Specify how many songs you want to release.
Enter information about your release. This includes the title, artist name, release date, genre, and more.
When you enter your artist name, DistroKid will check if there are other artists with the same name and notify you immediately. If you've released music before, you'll need to provide your Spotify link for the song to be placed correctly. If you don't have an artist page, DistroKid will create one for you.
3. Upload Your Cover Art
Once you've selected an artist name and release date, it's time to upload your cover art. It's important to meet the criteria for the image size (3000×3000 px), and it's a good idea to create a template in software like Photoshop with the correct dimensions. Then you can simply drop the image you want as the cover into the template, adjust the size, add the text you want, and export it as .jpg. This is something we handle for you if you release music through us at KMR.
4. Upload the Song
Now it's time to upload and name your song. Here, you'll enter the song's name, and if you have any featured artists on your song, you'll specify that here as well. DistroKid describes these rules clearly on their website. You'll also specify who has been involved in writing the song. It's important to follow DistroKid's recommendations; otherwise, your song may be rejected. If that happens, you can try again, but more carefully. The audio file you upload also needs to be in the correct format (wav, 44.1khz, 24bit). This is something the person who masters your song knows well (read more about mastering), or if you release through us, we'll assist you with this.
Releasing Music in Dolby Atmos
If you want to release your music in the advanced audio format of Dolby Atmos through DistroKid, you need to do the following:
Prepare your Atmos mix: First and foremost, you need to create an Atmos mix of your music. This means creating a special audio track that takes full advantage of the unique capabilities of Dolby Atmos. 

Upload your music: On the upload page, find the section "Dolby Atmos with Spatial Audio"  and upload your Atmos-mix.
And remember, if you need help or have questions, don't hesitate to contact us. We are experts in handling Dolby Atmos music and are more than willing to answer your questions and assist you with your Atmos mix.
Apple Digital Master
Apple Digital Masters is a quality certification program ensuring the highest audio standards for music on the Apple Music platform. It preserves the audio quality and details in your songs, providing listeners with a superior experience. With Apple Digital Masters, music can be heard as it was intended, with all its emotion and power intact. We've written more about this in our article, "What is Apple Digital Master?"
At KMR Studios, we proudly carry this quality stamp. This means that if you choose to release music with us, your songs will bear this stamp of quality!
DistroKid has a section on the upload page where certified artists can check "yes" and provide the email address that proves their certification
5. Submit the Song
Now everything is ready. The additional services that DistroKid offers are optional. They are not mandatory to release music, but we strongly recommend investing 260 SEK/song in what's called "Leave a Legacy." This ensures that your song remains uploaded everywhere even after you cancel your membership with DistroKid. This cost is included when you release music through KMR.
Summarized
Releasing music on Spotify may seem like an insurmountable mountain, but if you just want to release your music, it's not that tricky. At KMR, we work to give all our artists' releases optimal conditions, which include much more than just uploading the song to Spotify. We make sure the song is available everywhere, with the right information, attractive cover art, Canvas on Spotify, help you pitch the song to both radio and Spotify, and much more. You can read more about this on our distribution page.
We've also written a more comprehensive guide on releasing music as well as a guide on how to become a verified artist on Spotify.
Our Services
Guides & Tips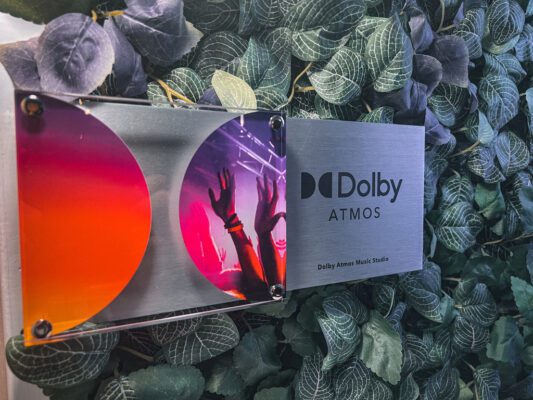 In this article we will take a deep dive into what the certificate is and [...]
See all guides & tips
Contact Us
Portfolio
Lyssna vart du vill