100 Songs Mixed in Dolby Atmos
100 Songs, 32 Artists, 350 Days
This week marks one year since KMR Studios, with support from Msonic, became certified by Dolby as Uppsala's first, Sweden's twelfth, and the northernmost Dolby Atmos Studio in Sweden. Since then, we have mixed and mastered music from over 30 different artists and bands in Dolby Atmos.
KMR Studios has hosted events at a cinema, delivered lectures, and offered workshops on the format. We have written articles, and we have released music in Atmos (60+ songs). It would be a grave understatement to say that we are passionate about the format.
The Future Is Atmos
Completely convinced and excited that Dolby Atmos is the future of all things audio, we pat ourselves on the back and set new goals while preparing for upcoming challenges. Don't forget to follow our playlists on Apple Music to explore what we've helped artists create so far and to stay tuned for exciting releases this fall – because we have many fantastic releases planned and scheduled for this season.
If you have any questions about the format, don't hesitate to contact us.
Dolby Atmos Services
Contact Us
Latest News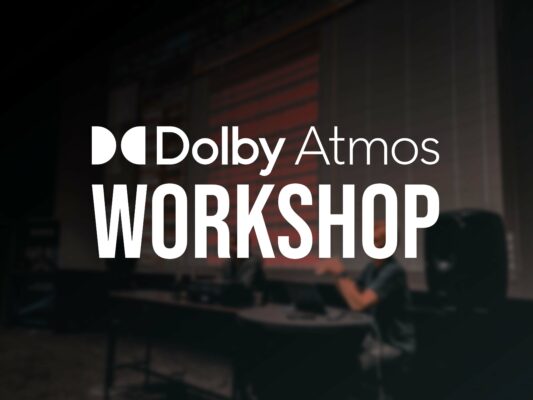 KMR Studios provided music technicians with the opportunity to participate in a workshop on Dolby [...]
See All News
Contact Us
Portfolio
Listen on your preferred streaming plattform