When looking at the music industry today, you can see a shift in power balance. With formats like Dolby Atmos, Apple Music, as the leading advocate for the format, is taking up more space.
In this article, we will present Apple Music as a streaming service and why it may be relevant for you as a listener, artist, or technician to consider switching to it.
A Platform for the Future
Price & Availability
First of all, let's start with the price. Apple Music costs 119 SEK/month. But they have other options like 189 SEK/month for a family of up to 6 people, and 65 SEK/month for students. The service is also available on most platforms such as Android and Windows, in addition to their own products, of course.
Audio Quality & Performance
The platform's performance, meaning your experience of speed during usage, goes hand in hand with audio quality as better sound means larger audio files. This also affects how fast the service is perceived.
Apple Music has the best quality on the market when it comes to audio. However, to play back their "lossless" format, you need a digital-to-analog converter, which not everyone has. They use a file format called AAC, which is a "lossy" format. This allows for files with 24-bit depth and 48 kHz. Learn more about this here!
Even though the service may sometimes be perceived as slightly slower, it's important to remember that it supports file formats that provide a better listening experience. Additionally, in 2021, they released their spatial audio in collaboration with Dolby Atmos. This allows you as a listener to hear your music in surround sound, creating completely new ways to express your music.
Why Should I Care about Apple Music…
…as a Listener?
As a listener, you should care about Apple Music if you want to listen to your favorite music in the best quality. Additionally, you can watch videos available on artist profiles. Some of these videos are exclusive to Apple Music users!
Their new spatial audio format, based on Dolby Atmos, allows you as a listener to experience music in a new way. Instead of perceiving music as an audience, you find yourself in the midst of the music. Learn more about what is needed to listen to Dolby Atmos here.
An extra feature of Apple Music is their Karaoke function, which allows you as a listener to easily lower the vocals in a song and sing along, either by yourself or with friends!
…as an Artist?
As an artist, you want to find ways to reach out with your message and touch the listener. On Apple Music, you get audio quality that is noticeably better compared to its competitors. The ability to have your music in Atmos creates additional ways to reach out with your music. Converting Atmos to stereo has also been shown to be better than directly mixing in stereo, assuming the Atmos mix is good, of course.
Apple Music also has special playlists for artists who release music in Atmos, making it easier for you to promote your music with less competition.
Your streaming revenue is also better on Apple Music compared to Spotify and YouTube. To learn more about royalties, you can read the article How do royalties work?
…as a Technician?
As a technician, you want your work to be as good as possible. Apple Music can play back music in a lossless format, which means it will sound the same as it does in your studio project.
As mentioned earlier, Apple Music is among the highest-paying services on the market.
Working in Atmos is something that Apple, along with Amazon Music and Tidal, has made possible with their services. Many believe that this format could become the new standard for music, just like it is for film and games. Learn more here about how you can start testing it now!
KMR has a Certified Dolby Atmos Studio!
Here at KMR, we have a studio certified by Dolby for Atmos production! With our quality stamp – Apple Digital Masters, you can be sure that your productions will be of the highest possible quality without noise, distortion, or clipping. Contact us today!
Explore Our Latest Articles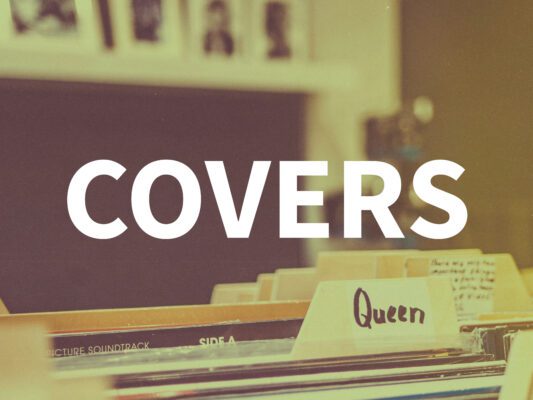 In this article you will find information about what a cover is and how to [...]
See All Guides
Portfolio
Listen on your preferred streaming plattform