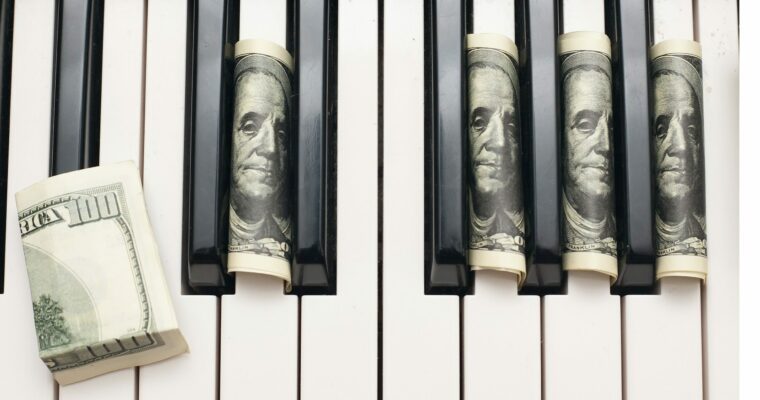 What are royalties?
This is what the Swedish Patent and Registration Office says on its website: "Royalty is the compensation received by a holder of intellectual property rights when the rights are licensed out." Does it sound complicated? Simply put, intangible things are those that you create but cannot physically touch, such as music. Intellectual property rights mean that if you write a song, you own the right to do whatever you want with it. For example, you can license it by uploading it to Spotify. In that case, Spotify has to pay you royalties, which means compensation, when people stream your song. That's how royalties work.
Below, you can read more about how royalties work with the organizations STIM, SAMI, and IFPI, as well as distribution companies.
STIM
From STIM, as a songwriter, you can receive royalties when your songs are played in public settings. It could be on a radio station, during a concert, or as background music in a store. But first, you need to join STIM as a music creator or music publisher and then submit a signed affiliation contract. Once STIM approves your affiliation, you can log in to "Mina sidor" (My Pages) where you can register your songs.
STIM automatically receives reports when your songs have been played on radio, TV, or through streaming. However, if your music has been performed live, you or the performer need to report it through "Mina sidor." The compensation is calculated based on where and how much your songs have been played and is paid out eight times a year. Register your bank account number on "Mina sidor" to receive the compensation directly into your account.
Royalties from STIM are financed with the help of licenses from various establishments that use the music.
SAMI
If you are a musician and participate in recordings, you can receive royalties from SAMI when the music is played in different establishments, such as stores, gyms, and restaurants. Half of the compensation also goes to the music companies through IFPI.
To receive compensation from SAMI, you need to join. You also need to register the recordings you have participated in by submitting so-called SAMI lists. In these lists, you provide complete information about the songs you have participated in, the other contributors, and the roles you had in the recording. You can add individuals through SAMI's registry or manually using personal identification numbers.
Once you are affiliated, you receive payments four times a year. You also gain access to "Mina sidor" where you can edit information about your recordings and add bank account numbers. The compensation is based on the role you had during the recording, how much the song has been played, and the total amount of money SAMI has collected throughout the year. The money comes from music fees paid by establishments.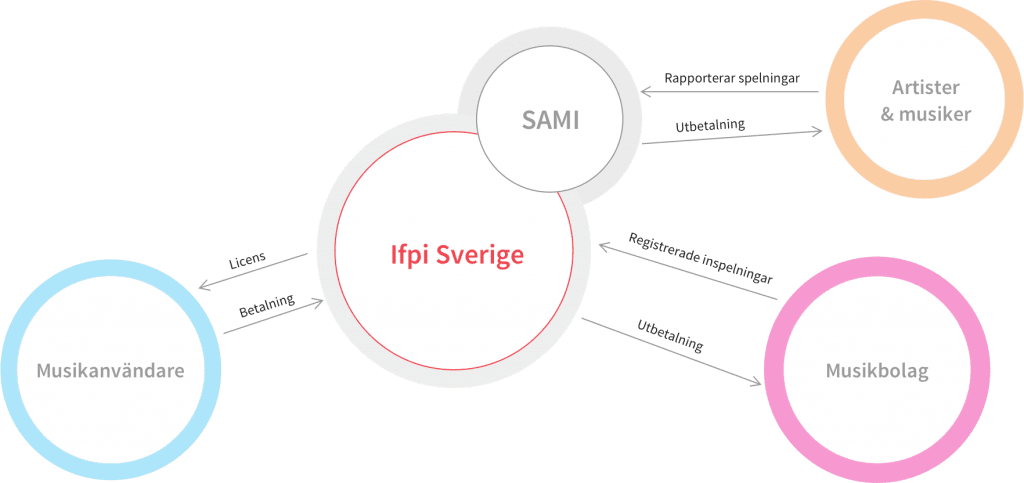 IFPI
As a music company, you can receive royalties from IFPI when the music for which you own the rights is used on TV, radio, and the internet. Half of the compensation also goes to the artists through the collaboration with SAMI.
To receive compensation, you need to register your music company and the recordings for which you own the rights in IFPI's rights database. Through a written application to IFPI, you can also "ID tag" your songs with an International Standard Recording Code (ISRC). Each song receives a unique code that you can register on the web account provided when you join IFPI.
The compensation comes from licenses obtained from radio and TV stations, among others, and is paid out quarterly.
Distribution Companies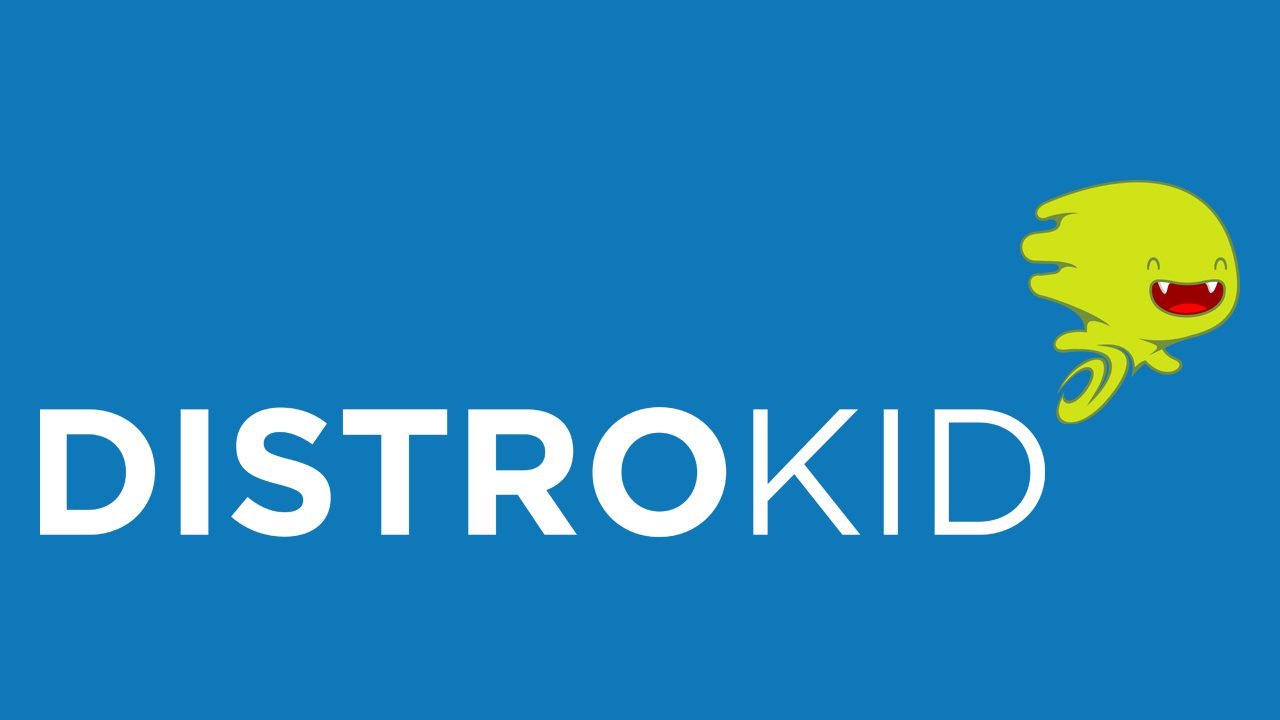 To return to the example from the introduction: royalties from Spotify streams are paid out to artists through the licensor who delivered the music. The licensor is usually the artist's music publisher or distribution company. A distribution company, also known as a distributor or aggregator, is a company that has agreements with streaming services to publish music there. Artists rarely upload music directly to these services and, therefore, need to turn to a distribution company for assistance.
When the distribution company receives money from the streaming services, they distribute royalties to their artists based on the agreement between them. The agreements can vary from case to case. Many distribution companies retain a certain percentage of the revenue from streaming services, while others have more generous agreements. At KMR, we use the distributor DistroKid. They charge a small annual fee for hosting your music, but 100% of the revenue from streaming services goes to the artists. To receive royalties from DistroKid, you need to have an account with them.
We hope this article was helpful for you to learn more about how royalties work. If you have more questions, you are warmly welcome to contact us! You can also read more about STIM, SAMI, and IFPI or get help with distribution through us at KMR.
Guides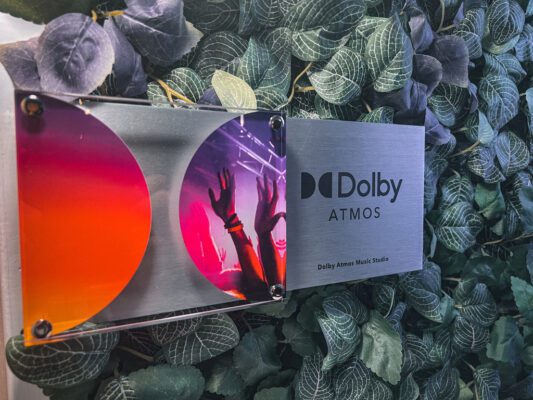 In this article we will take a deep dive into what the certificate is and [...]
Contact Us
Portfolio
Listen on your preferred streaming plattform