Are you looking for a more convenient solution to listen to your unreleased music? In this article, we will explain what Dropbox and Evermusic are and how you can use them to seamlessly listen to your music. We will also provide you with a step-by-step guide on how to sync your Dropbox with Evermusic.
Dropbox – a storage service
Dropbox is a cloud-based storage service, similar to Google Drive and iCloud. You can store and share files, collaborate in real-time, and access your files from different devices. Dropbox also offers file backup and recovery in case anything happens to your devices. Additionally, you can integrate Dropbox with other tools and applications to optimize your workflow, and one example of such integration is Evermusic.
What is Evermusic?
Evermusic is a music player that allows you to manage your music from various cloud storage services and devices.
The app functions as a music streaming service and is available for download in the Apple App Store. You can connect to popular cloud services such as Dropbox, Google Drive, OneDrive, and more, to upload, organize, and create playlists with your music. The app enables you to access and play your music anywhere and anytime. Evermusic also offers offline playback, allowing you to listen even when you don't have an internet connection. One of its best features is the ability to play music in popular audio formats, including high-resolution file formats and Apple Spatial Audio.
When working with KMR Studios
When working with KMR, we use Evermusic and Dropbox. This allows you to listen to the song right after the session, replay it, or test how it sounds in Spatial Audio (Dolby Atmos).
Sync Your Dropbox with Evermusic: A Step-by-Step Guide
Currently, this service is only available for iPhone users.
Download Dropbox from the App Store
Sign in (create an account if you don't have one)
Download Evermusic from the App Store
Open Evermusic. When you open the app for the first time, you will be prompted to choose which cloud services to sync with the app. Select Dropbox
Allow Evermusic to sync with Dropbox
Done! Now you can listen to all the music you have in your Dropbox directly from Evermusic!
Interested in Booking Studio Recording?
Do you have a song you want to record? At KMR Studios, you can record vocals, acoustic/electric guitar, bass, and much more with a knowledgeable recording engineer. In addition to that, we offer songwriting sessions, consulting/coaching, mixing, mastering, and other exciting services.
Does it sound interesting?
Don't hesitate to contact us!
Explore Articles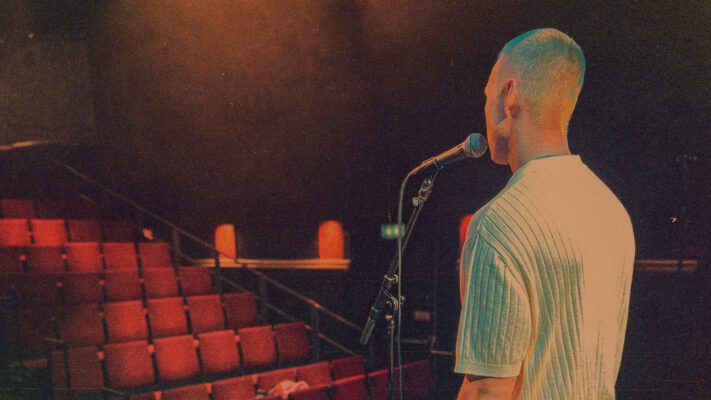 Discover music competitions for new artists in Sweden and the Nordics. Take the chance to [...]
Explore All Articles
Portfolio
Listen on your preferred streaming plattform