Optimize your chances for your release
After putting your heart and soul into creating a song or an album, the next step is to maximize the potential of the music when it's released. This is mostly done through preparation and a clear plan for marketing on Spotify. A well-prepared release of your music has a better chance of generating more streams and followers!
But it's easier said than done. This guide consisting of 11 tips has been created as a tool to help you promote your music release. The guide also provides tips on how to maintain attention once you've gained it.
1. Pitch your release to Spotify playlists
There are many success stories from artists who have pitched their music to Spotify for Artists' playlist pitch tool. Artists have seen their streams and followers skyrocket after being included in one of Spotify's editorial playlists. To maximize the chance of getting your release on such a playlist, the pitch, according to Spotify, should be made at least 7 days before the release date. Make sure to include as much information as you can about your release when pitching. Don't leave anything "blank" just because you find it difficult to explain; take your time and think it through.
When we pitch songs for our artists, we usually do it at least 2-3 weeks before the release, as this increases the chance that a curator will have time to listen to the song.
2. Update your Artist Profile on Spotify
The first impression is very important and can be as powerful as the music itself. Think about what people are looking for when they visit your artist profile. They want to know who you are, where you come from, and what you have done so far. Make sure your artist profile stands out and is up to date! This can include new fresh photos and links to all your social media. It can make more of a difference than most people think. Don't miss the opportunity to let a new listener get to know you!
Read more about optimizing your Spotify profile
3. Create a Canvas for your release
The Canvas feature is a visual loop (up to 8 seconds long) that is displayed instead of the cover image when someone listens to the song in the Spotify app. You can upload your canvas under the Music tab in Spotify for Artists (works in both the app and the browser). Your chosen Canvas is also displayed on Instagram when fans share your release as a Story.
4. Continue to gather followers on Spotify
Fans who follow you on Spotify will have your new releases on their personal "Release Radar" playlist. It's important to continue reminding friends, family, acquaintances, and fans to follow you. This helps your new releases as well as your older releases get more streams on Spotify. It also helps Spotify figure out which type of audience resonates best with your music, which can ultimately lead to your song being placed in algorithmic playlists like Discover Weekly!
5. Create playlists to engage your listeners
According to Spotify, the statistics indicate that fans are more interested in what their favorite artists are listening to than many think. A good way to meet that need and at the same time be active on Spotify and engage your audience is to share a playlist that you have created. There, you can showcase what you are currently obsessed with, or what has inspired you the most over the years, or maybe a playlist that is more seasonal like "Summer 2021." A tip can be to sneak in 1-2 of your own songs in one of the playlists.
6. Update your "Artist Pick"
One of the first things a listener notices when visiting your profile on Spotify is what's called Artist Pick. With this feature, you can highlight your new single, your new album, or a full playlist (which can be useful when you haven't had a new release in a while). You can also have a song that you haven't released yourself as Artist Pick, which can be great when you've been featured on another artist's single.
7. Share your new music on social media
In the Spotify app, it's easy to share your music by using the share feature when you're listening to a song or an album. There are links to share the music via social media platforms like Instagram, Snapchat, Twitter, Facebook, and more. Another tip is to share the link to your new release in the bio section of your social media! If you use a distributor like DistroKid, we strongly recommend using the HyperFollow feature.
Read more about releasing with DistroKid
8. Monitor your streams in real-time with Spotify's app
With the Spotify for Artists app, you can track your streams in real-time during the first 7 days after your release is live on Spotify. Through the stats tab in the app, you can see your streams updating every 1.5 seconds. The statistics available in the app are a valuable tool for tracking the impact of a song or an album during the first weeks.
Our recommendation is not to focus solely on streams, as they don't provide insight into the impact the song has had on listeners. Instead, try to educate yourself on where your listeners are coming from and which areas seem to be saving the song the most. Compare this with the statistics you receive from platforms like Instagram, Facebook, YouTube, or your website.
Read more about Spotify for Artists
9. Check your statistics one week after release
One week after the date of your release is a perfect time to dive into the statistics. On the Audience tab of Spotify for Artists, you can see how your streams and followers have been affected by your release. If you have released music on Spotify before, you can compare your latest release with previous releases on your Music page. You can use this statistics as a tool to change and optimize your strategy for future releases! As mentioned in previous tips, we recommend delving deeper than just the number of streams.
10. Take advantage of the resources offered by Spotify for Artists
In recent years, Spotify has created a database of articles and videos to help you with your music career. The video series "The Game Plan" covers topics such as marketing and how to interpret your statistics, and it also includes a "mini-masterclass" on releasing your music. Through Co.Lab events, Spotify has reached out to experts from around the world to gather their thoughts on topics such as finding your audience and leveraging your creative network to amplify the impact of your release.
Our tip is to stay updated on what's happening, which applies to all platforms, not just Spotify. Be open, curious, and creative!
11. Stay confident!
These steps are easy to implement and have the common goal of giving you confidence and preparing you for a successful release. But it's important to remember that it's a marathon, not a sprint. Building a career and creating meaningful connections that turn your listeners into fans is a process that takes time. Stick to your creative vision and keep working on it! The most important thing is to have fun!
Good luck!
Writers:
Anastasia Sandberg and Filip Killander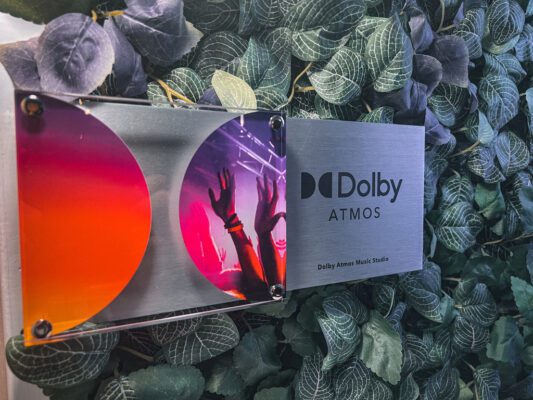 In this article we will take a deep dive into what the certificate is and [...]
Portfolio
Listen on your preferred streaming plattform