Gothenburg Film Festival 2023
Olivia's film "On the Other Side of You" was screened at the Gothenburg Film Festival 2023. KMR contributed with sound design, post-production, mixing, and mastering. Everything from squeezing blackberries, recording creaking doors, to brainstorming ideas for sound design.
Book tickets / Learn more about the festival
https://program.goteborgfilmfestival.se/program/on-the-other-side-of-you
Olivia on working with KMR Studios
"It has been an INCREDIBLE pleasure to work with Filip! I reached out to him with so much uncertainty, questions, and doubts about sound design, mixing, and mastering for my film project, and Filip was exactly who I needed. He had an amazing expertise mixed with experimental enthusiasm for the project we worked on and has been a support all the way. Accommodating, professional, and always happy—find a reason to work with him!"
Post-production and sound design
Get help from experienced professionals
In addition to our certified Dolby Atmos facility with Genelec speakers, since 2019, we have produced, mixed, and mastered over 200 music projects released on all streaming platforms. Learn more about what we offer in sound design and post-production on the "Post-production" page.
Post-production
Contact us
More news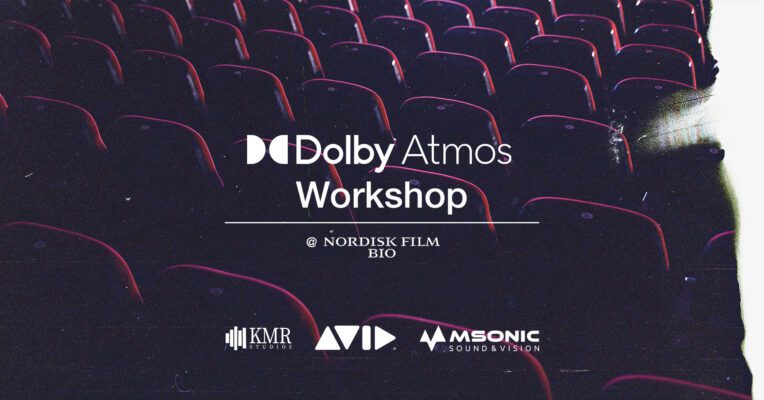 On August 31, KMR Studios, Dolby, Avid, and msonic invite music enthusiasts to experience music [...]
Contact us
Portfolio
Listen on your preferred streaming plattform